Gloucestershire Expands!!
Story posted: Sunday, 11. September 2011 by Andrew Danskin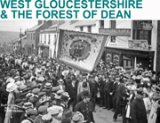 A major increase in Gloucestershire images, including a new Forest of Dean Gallery – which starts with the villages of Blaisdon and Parkend but which will be significantly expanded over the coming months – can be found under the main Places By County Gallery. A large collection of new Gloucester City images, including many of the the electric tramway system and its construction, are also in the process of being added to that gallery. Keep an eye on the image counter bottom left of the Home page, which gives an instant indication of when new images have been uploaded. We will also shortly be adding a New Images page, which will show at a glance exactly what has been added to all of the galleries recently.
Browse the gallery: West Glos & Forest of Dean
Viewed:
7586